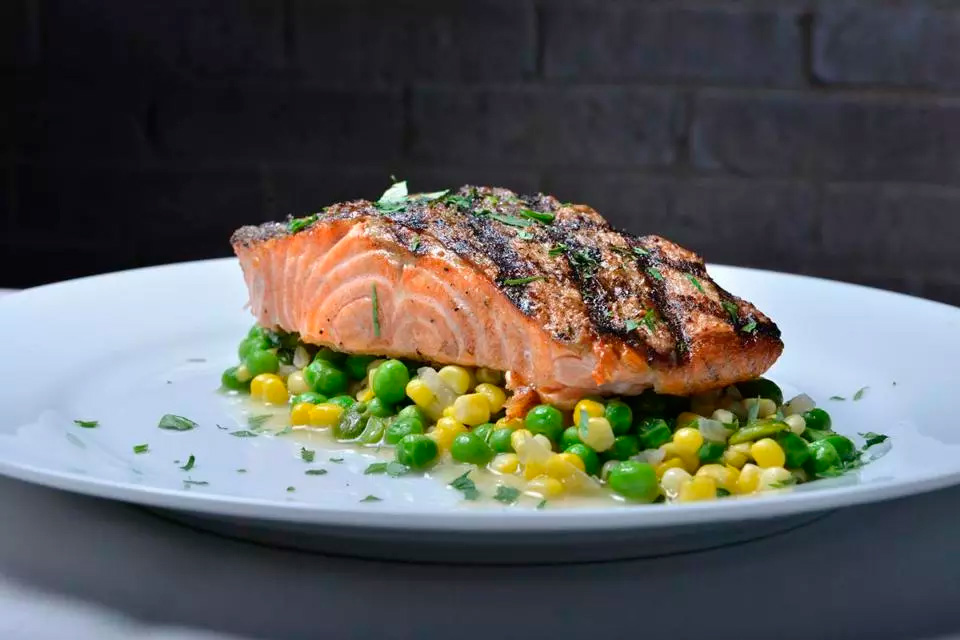 You know you've found great cavatelli, small shell-shaped pasta designed to hold sauce in its folds, when it takes several bites before you realize that the guy at the table behind you has planted an elbow in your back, and then you have just one more forkful before scooting your chair out of the way.
I recently found just such a dish at Arya Trattoria in the North End, in the second-floor spot where Marco once was located. It's a small space, narrow and not particularly long, with three windows over the street and a busy open kitchen in back. The room is softly lit, and many of the folks I came across on recent visits seemed to be there for romantic purposes.
Other pastas, several of which are made at the restaurant, are as satisfying. Lobster fra diavolo stands out because the broth-like sauce is so full of lobster flavor with tasty hunks of shellfish claw and tail meat, the soft, housemade tagliolini noodles — they're long, flat, and about a quarter-inch wide — so clearly fresh.
Ravioli con funghi comes with a pile of just-warm oyster mushrooms and escarole as well as fresh pasta pillows filled with roasted mushrooms, parsley, and mascarpone. On one night, a dining companion wishes Aria had matched a creamy sauce with the mushroom ravioli, but I disagree: The white wine-based sauce sews together the light, fresh flavors, especially the escarole and mushrooms.
And then there's bucatini all' amatriciana. This is a wonderful bowl of thick pasta tubes wrapped around large cubes of pancetta that have been fried until the fat starts to brown and crisp. They're in a tomato sauce that's big, too: sweet, acidic, full of flavor. You could get a half order of this dish (or most of the pastas) as a starter, then go on to try another main course. Or you could get a full order and call it a meal. Basically, you can't lose with this dish.
For a lighter start, arugula salad is dressed with olive oil and lemon, dotted with halved grape tomatoes, and slivers of salty Parmesan. Sop up any extra juices with a slice of the bread Arya brings in from Bricco Panetteria next door. Grilled artichokes, while they're a good idea, are actually less successful. The dish is made with marinated artichokes that taste canned and are notable because the vegetables are grill-marked, rather than battered and fried in oil. This is a welcome departure, at least to me, from the popular North End preparation. They come on a bed of escarole dressed with a sherry-vinegar vinaigrette.
The menu's "secondi" are huge. Osso buco is a large dish with plenty of succulent pork, a chunky tomato-carrot-celery sauce, and two large triangles of herb-loaded, buttery, oven-crisped polenta.
A simple plate of grilled chicken is presented with a large escarole salad, the grilled artichokes, and a great side called Yia Yia's Potatoes: roasted with smoked paprika and oregano, just enough fuss to make them special. The recipe comes from Tiberi's mother-in-law, who is Greek. The veal chop is impressive, dramatic, and served medium, as the kitchen recommends.
By Anne V. Nelson GLOBE STAFF