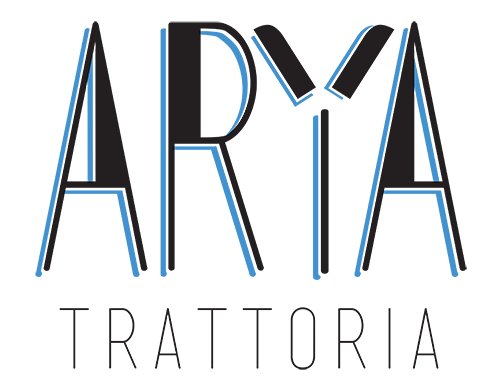 Gamberi con Limone
Limoncello marinated shrimp with garlic, pine nuts, capers, and grilled salted lemon $17
Calamari Fritti
Locally caught crispy calamari with pickled chili peppers and smokey tomato vinaigrette $15
*Costoletto di Agnello
Grilled Colorado grass fed lamb rib chops, EVOO, tomato and cucumber feta salad $18
*Mamma Rosalie's Meatballs
Award winning Boston's Best meatballs, San Marzano tomato sauce $15
*Arya's Salumi
Hand selected artisan salumi with pecorino and seasonal fruit, truffle honey $18
Torta di Melanzane
Baked layered eggplant, fresh mozzarella, San Marzano tomato $15
Truffle Caesar
Romain lettuce, garlic crutons, anchovies, truffle lemon parmesan vinaigrette $13
Insalata di Casa
Bibb lettuce, green apple, toasted pecans, tart cranberries, shaved parm, lemon EVOO $13
Insalata Caprese
Imported Buffala Mozzarella, heirloom local tomato, basil, basil infused EVOO $17
Insalata
Arugula
Organic arugula lettuce, grape tomatoes, lemon infused EVOO, shaved parm $12
Rigatoni alla Amatriciana
Rigatoni pasta prepared with house made pancetta, caramelized onion, San Marzano tomato $26
Bolognese da Abruzzo
Handmade Taglitelle pasta prepared with a typical abbruzzese style veal and beef ragout, enriched with pancetta and tomato $28
Gnocchi con Aragosta
Handmade potato gnocchi tossed with truffle and fontina cheese fonduta, and the meat of 1¼ pound Maine lobster $34
Ravioli con Funghi
Handmade oyster mushroom ravioli, truffled mascarpone, grilled escarole $27
Spaghetti con Vongole
Locally harvested Cape Cod littleneck clams, garlic, dry white wine, fresh oregano $27
Cavatelli con Salsiccia
Handmade Cavatelli, sautéed squash and zucchini, homemade sausage, truffle cream $28
Frutti di Mare "FraDiavolo"
Handmade Taglitelle pasta tossed with local lobster, Cape Cod littleneck clams, scallops, and shrimp finished in a spicy white wine San Marzano tomato broth $M.P
Osso Buco di Maiale
"Arya's Signature Dish"
Tender braised pork shank in a rich tomato sauce with crispy polenta $32
Pollo Greca
Murray's farm organic chicken breast marinated with lemon and oregano served with roasted carrots, yia yia's roasted potatoes $30
*Costata di Vitello
Milk fed 16oz veal rib chop, stuffed Italianelle pepper, sautéed spinach, natural reduction $54
*Bistecca Delmonico
"World Champ Ribeye"
16oz bone in Ribeye, house made truffle fries with a red wine porcini mushroom glaze $44
*A signature favorite of the
Six Time Champs New England Patriots*
*Capesante alla Griglia
Grilled large Cape Cod sea scallops, parsnip puree, grilled corn, prosciutto wrapped asparagus $36
*Pesce della Sera
Our chef has hand selected this evening's fish
(Your server will explain) $MP
*Seafood Grigliato
A platter of grilled local seafood lobster, scallops, shrimp, chef choice of fish garnished with grilled corn and sautéed broccoli rabe $MP
Crispy Polenta
Sautéed Broccoli Rabe
Roasted Sweet Potatoes
House Made Truffle Fries
Grilled Artichokes
Truffled Mac & Cheese
$9
Let us take you on a delectable voyage through Italy. Indulge your adventurous side with a three course meal designed by our talented culinary team. Just alert your server about any food allergies or preferences, sit back and enjoy the ride. Each table will get appetizers, a touch of pasta for the table and a different entree for all, Buon Viaggio!!!
$70 per person
Vino Volo (Wine Flight) $40 per person
♠ We request that the entire table participates in the Viaggio menu. Excludes beverage, tax and gratuity
Please note that a gratuity of 20% is added to parties of 6 or more
Executive Chef – Cleiton Goncalves
Proprietor – Massimo Tiberi
*These items may be served raw or undercooked. Consuming raw or undercooked meats, poultry, seafood or eggs may increase your risk of food-borne illness.
**Before placing your order, please inform your server if anyone in your party has a food allergy.